A magnificent 18 hole golf course in the countryside
Our golf course less than an hour and a half from Paris, on the edge of the Fontainebleau forest,
welcomes you from Monday to Sunday from 8:00 a.m. to 8:00 p.m.
The Proshop is open from 8:30 a.m. to 4:00 p.m. Monday to Sunday.
Tee-off reservations are made from 8:30 a.m. to 2:30 p.m. for 18 holes and until 4:00 p.m. for 9 holes.
Access to the training areas is free from 8:30 a.m. to 7:00 p.m.
Do not hesitate to contact our reception for any further information.
We look forward to seeing you soon .....
The golf course at Château d'Augerville has established itself as one of the most beautiful courses in France.
Created in 1995 in the vast park of the castle, the course was designed by Olivier DONGRADI, architect who notably realized the golf of Les Gets facing Mont Blanc and many other references.
At the heart of the domain of the castle, the Augerville golf course will appeal to experienced players looking for challenges. The monthly Golf Magazine which ranked the golf course of the Chateau d'Augerville among the 10 most "challenging" golf courses in France.

Beginners will appreciate progress over the days and lessons while enjoying the restful and relaxing environment:
Charming ponds, views of the castle, long lush expanses and unforgettable sunsets on the course.
Come and discover the Augerville castle golf course all year round and keep unforgettable memories of your visit.
A practice of 30 stations including 10 covered with free access is available, as well as a chipping-green and a putting green of 1800m2.

It will be possible to initiate you to golf,while passing by or staying overnight in the castle
Our teachers provide individual or group lessons.
Initiation, improvement or preparation for competition, practice or accompanied course.
Feel free to contact them:
Nicolas LECOUTRE Pro PGA 06.71.72.81.75
Nicolas BELLONCLE 06.11.76.30.54

Prices and booking
https://leclub-golf.com/fr/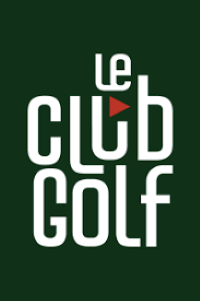 Prices:
- Classic card week 41 € / weekend 53 €
- Gold card week 31 € / weekend 40 €

Events and information
Upcoming events

Here are the dates to remember:
- Wednesday 3 November - Classification Cup - Individual Stableford - open to all
- Sunday November 7 - Pros' Cup - Flag race - open to all
- Wednesday 10 November - Classification Cup - Individual Stableford - open to all
- Saturday 13 November - Classification Cup - Individual Stableford - open to all
- Friday November 19 - Beaujolais Cup - Scramble for 2 - open to all
- Saturday 20 November - Beaujolais Cup - Scramble for 2 - open to all
Information at the golf reception or on 02.38.32.12.07 or on the AS site: http://www.asgolf-augerville.fr/






















Offers
Golf offers for groups, associations and works councils

Despite the exceptional sanitary conditions of the past few months, the golf team has worked tirelessly to offer you an exceptional course for a year 2021 that we all hope will be more conducive to the game ...

We thus suggest you to organize your "tailor-made" Golf days in order to have an unforgettable moment within our domain:
- Group reception from 8 players
- Partial or total privatization of the course
- Friendly games or with competition management
- Line or Shot-gun departures
- Organization of competitions
- Provision of our training spaces
- Organization of initiation or courses with our Pros
etc ..........

In addition, you can enhance your day, or even your stay, with:
- Our catering adaptable according to your wishes *
Our 2 restaurants at your disposal:
* The Workshop offering "Brasserie" cuisine inspired by the land and the farm.
* The "Jacques Cœur" offering tasty gourmet cuisine, revisited by our chef Julien Laval
- Our Spa meticulously studied for an efficient recovery after your rounds of golf *
- Our chocolate factory "Les Douceurs d'Augerville" offering sweets and delicacies, imagined and produced with care by our artisan chocolatier Hervé Boudot.
- Our ***** hotel located in the Augerville castle with its two classified outbuildings with elegant decoration. 40 charming rooms, between tradition and modernity, knowing how to combine comfort, refinement and warm atmosphere.

We are therefore at your disposal to prepare you for an unforgettable golf day or holiday.
Your contact: Claire at 02.38.32.12.07 or by email: golf@chateau-augerville.com